Need Fire Damage Restoration in Amityville – Call SERVPRO
2/24/2022 (Permalink)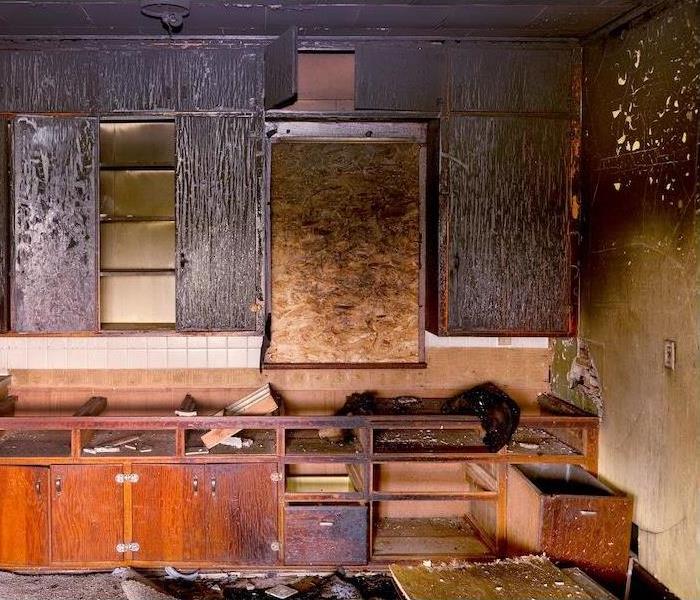 Call the professionals at SERVPRO of Amityville / Lindenhurst (631) 319-1680. to help with fire restoration to your property.
SERVPRO Delivers Fire Damage Restoration and Repair Services in Amityville
Common causes of fires in residential homes in Amityville and across the nation are cooking-related fires, appliances used for heating, smoking, candles, electrical and Christmas trees. Fires cause devastating damage in a matter of minutes. More damage is added by firefighters arriving and extinguishing the fire using water and chemicals. Fast action by homeowners and firefighters can contain the fire damage to one room; however, smoke residues and odors extend throughout the home.
SERVPRO provides services to building owners in Amityville with fire damage restoration, mitigation, repair, and cleanup. No matter how significant or insignificant the damage caused by the fire, our teams respond in less than four hours from your call and get to work as soon as the fire department provides clearance.
We remove standing water and chemicals, charred contents, and structure (Controlled demolition) and clean every surface to remove smoke residue and odors. Many fires in the kitchen are grease fires producing an oil-based residue that smears if not removed using appropriate detergents and solvents. Our expert teams consider all of these factors while cleaning and restoring your home.
Many residents ask what they can do to help keep their families safe during a fire:
Safety comes first. Have an escape plan and ensure everyone in the family is aware of the plan and knows what to do.
Smother grease fires by placing a lid on the pan and turning off the stove element. Leave the lid on the pan until it has cooled.
Smother fires in microwaves and ovens by closing the door and turning off the stove or the microwave.
Quick decisions are required. If you cannot control the fire, get you and your family outside and call 911.
Call SERVPRO of Amityville / Lindenhurst and nearby areas. We can help 24/7. Call (631) 319-1680.